Webinars for Students
In the wake of an epidemic of Covid-19, FCAIT inspires its students to get connected with the institution through organizing webinars on varied subjects. It is quite understandable that we all are going through a tough time but instead of keep on worrying about the current scenario, we should enhance our thinking abilities and imaginative power. To make our students intellectually fit and fine FCAIT organized webinars such as "How to improve English Speaking Skills" and "Resume Writing and Interview Skills" for both BCA and iMSCIT programmes.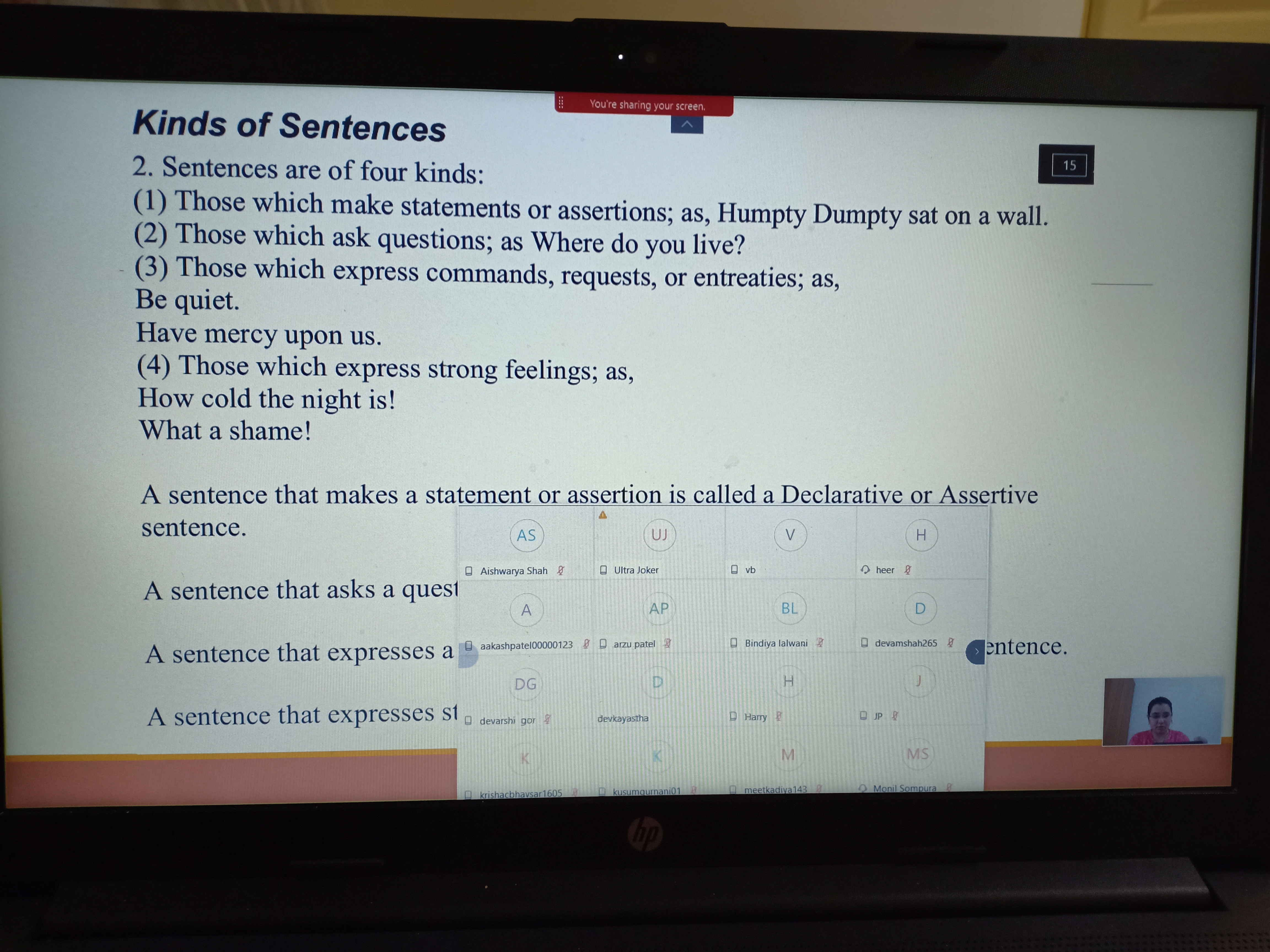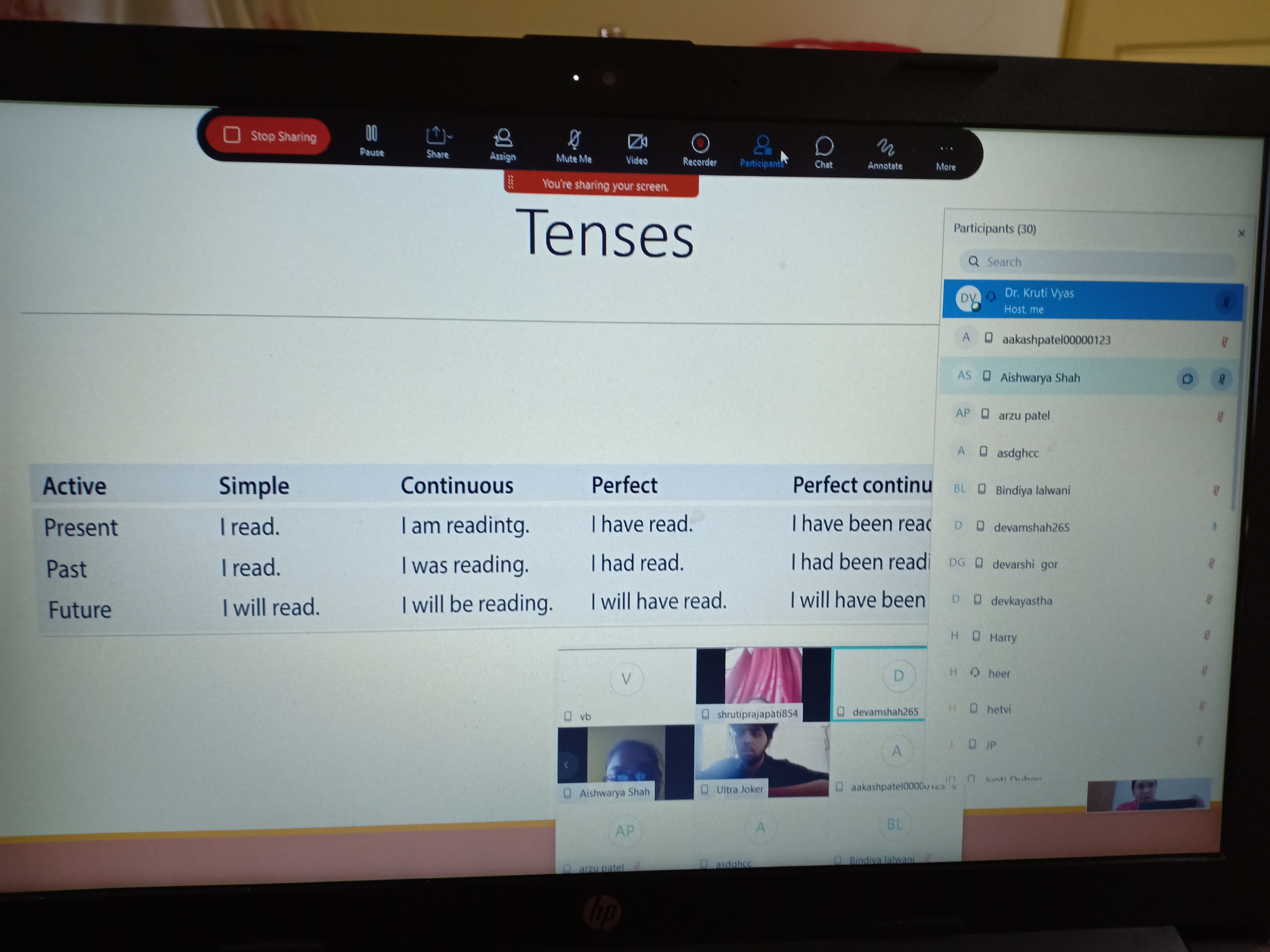 Online Sessions
During this pandemic, FCAIT covers the distance between students' and teachers' just on clicks. To keep students academically engaged and motivated, online classes and tutorials are arranged for the students. We have adopted a new pedagogical approaches by providing E-learning platform to meet present-day challanges.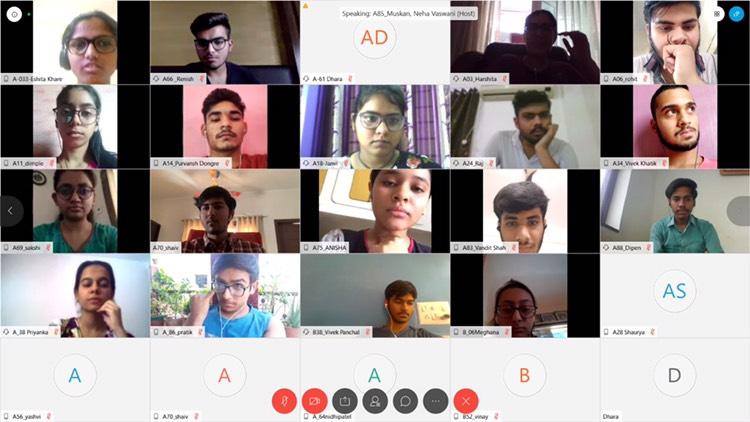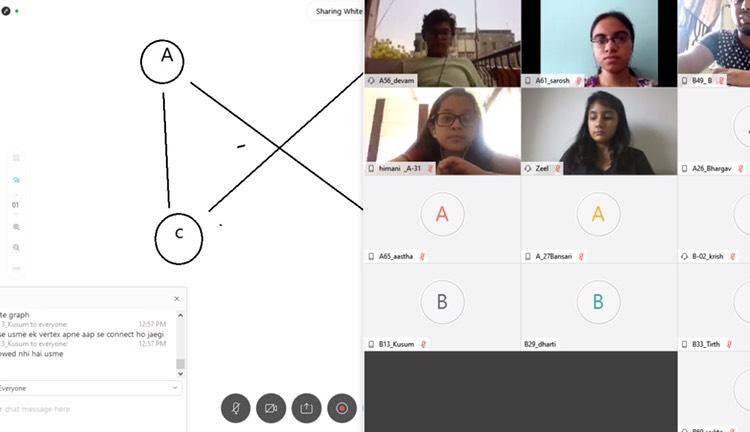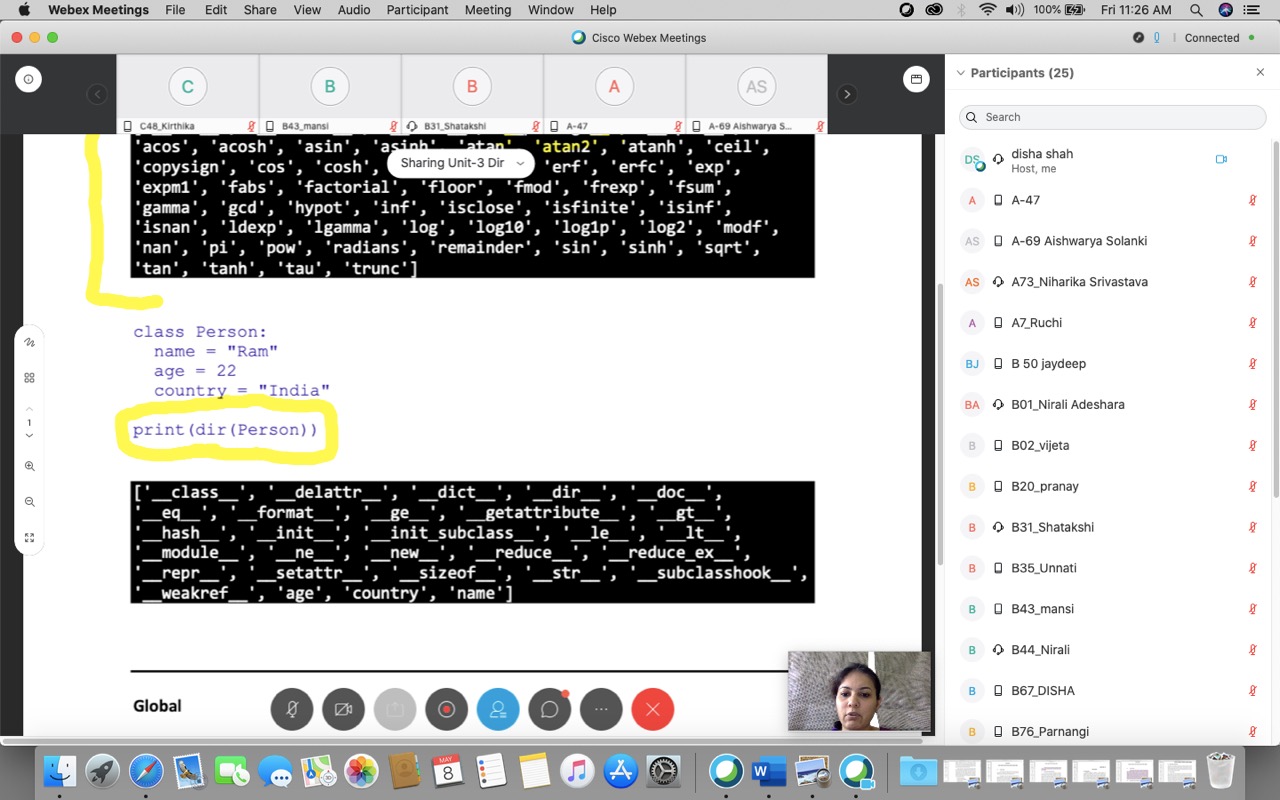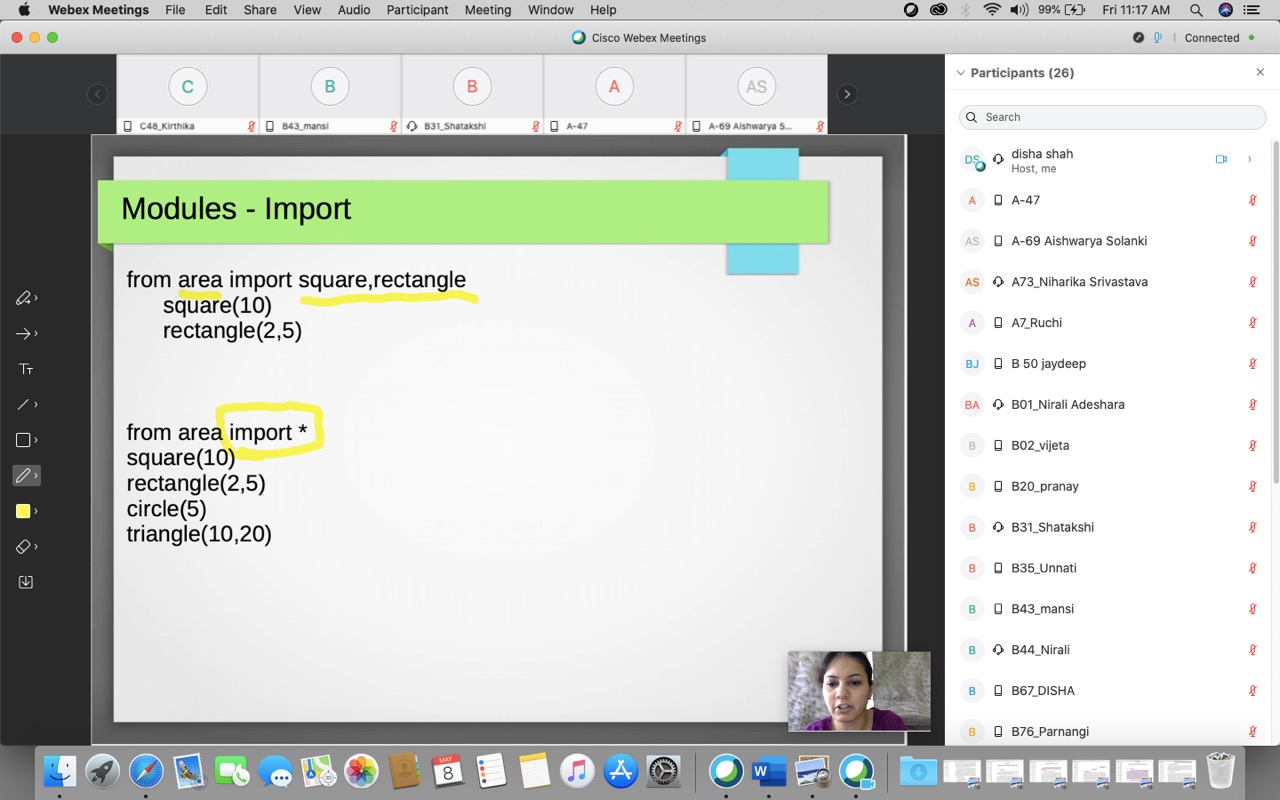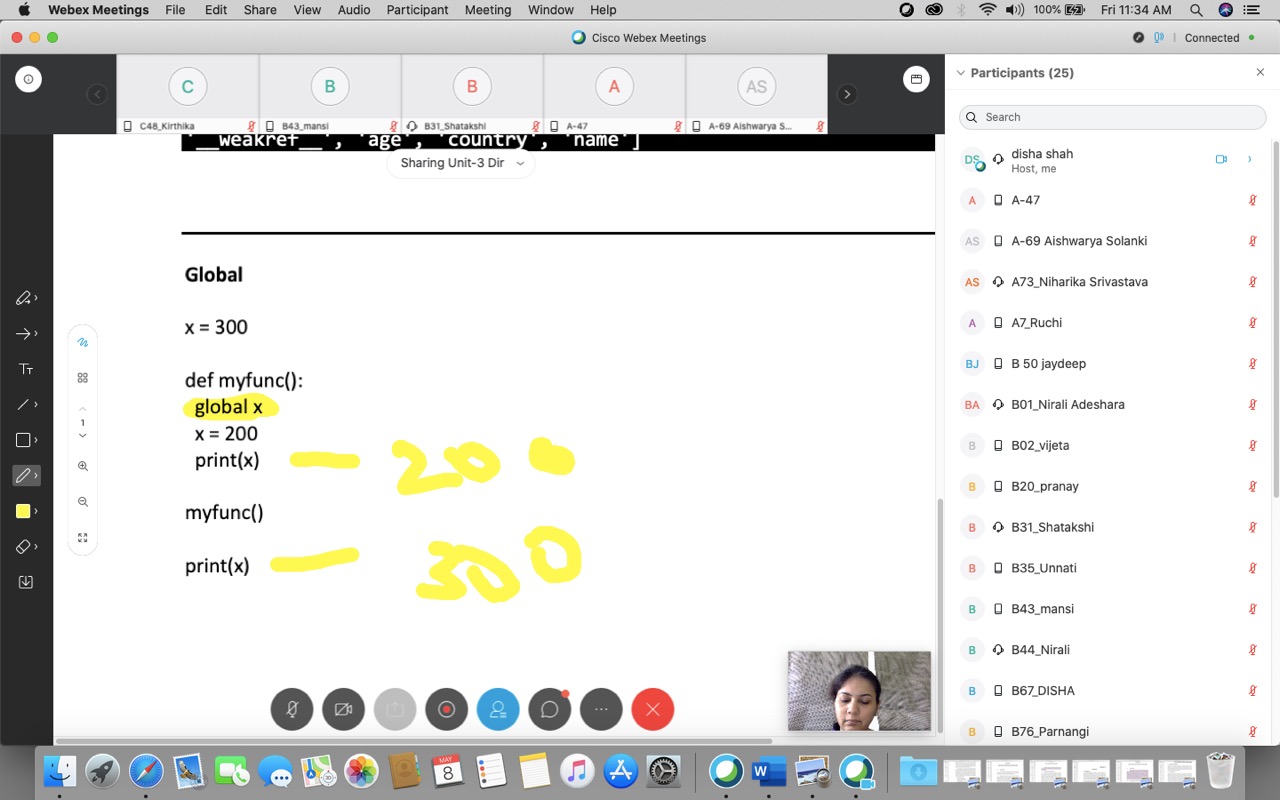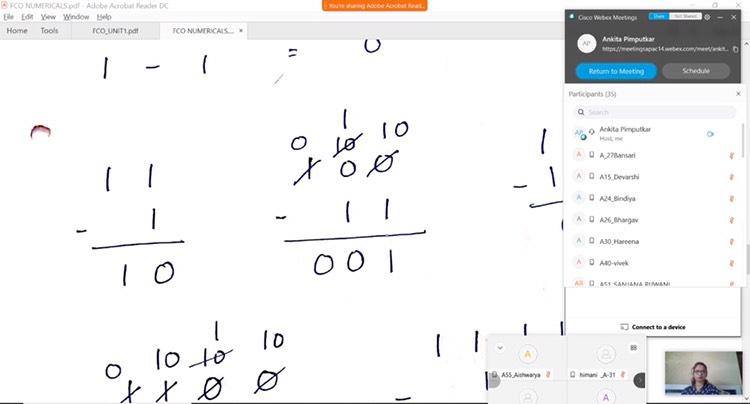 Project Sessions
The coronavirus pandemic has halted normal life and the people across the globe are fighting it. In times of this crisis, FCAIT creates an opportunity for students to be in touch with their faculties through the digital classes. Prof. Disha Shah conducted an online lecture of "Introduction to Software Development Project for TYBCA" for our second-year students on 8th April, 2020. 100 students joined the session. The students were explained regarding how to decide the project and its modules, which type of projects to choose and which to avoid, how the part-time project is divided in Semester V and VI, to list a few.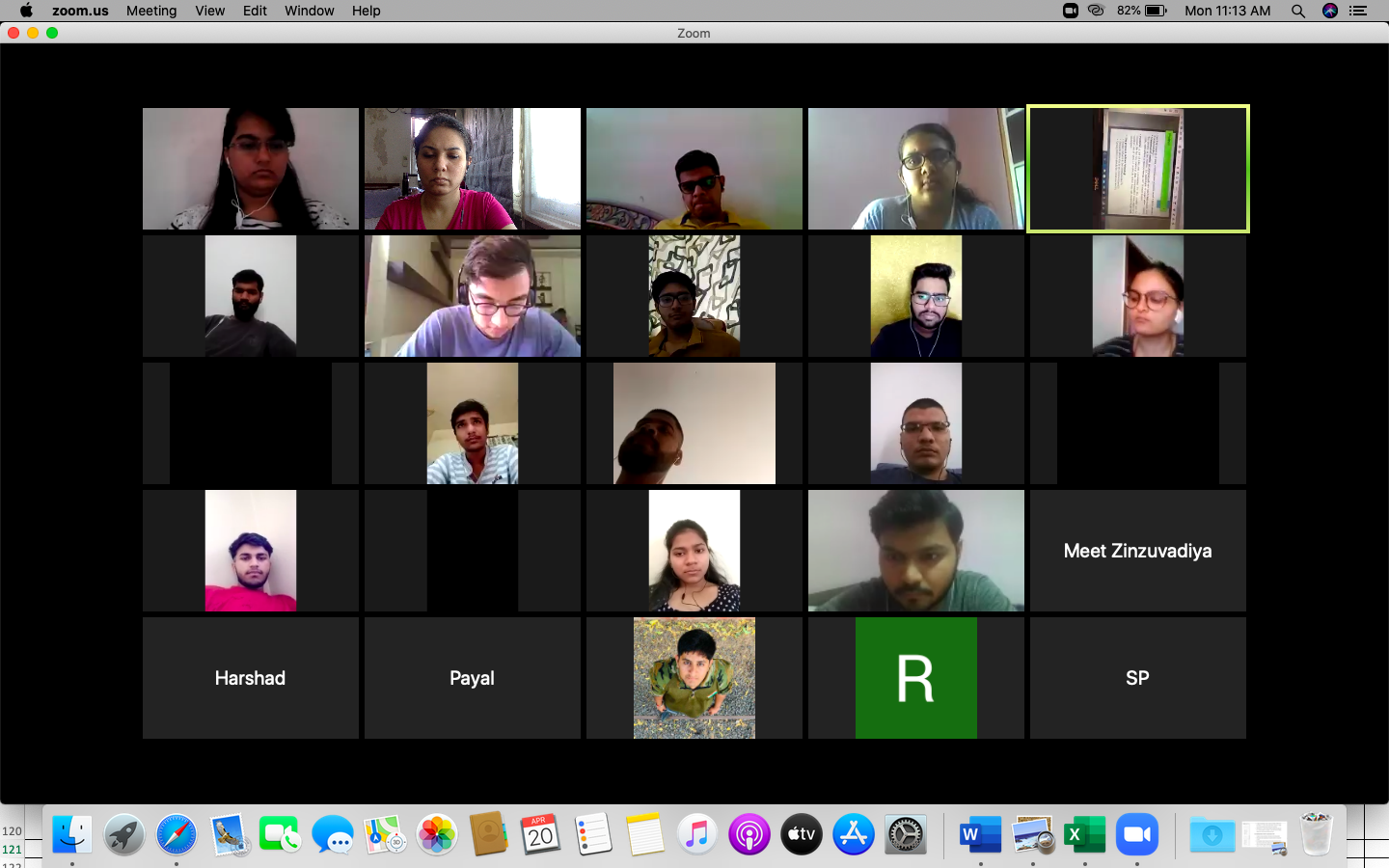 Online Project Evaluation
To make the productive use of time in the wake of Pandemic, faculties at FCAIT conducted online evaluation of final year projects. The team assess the quality of projects and contribution by each student involved in the development of the system.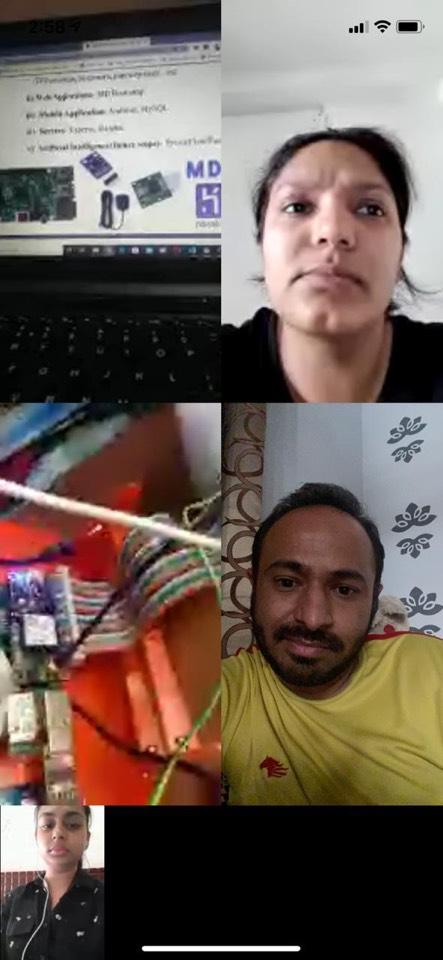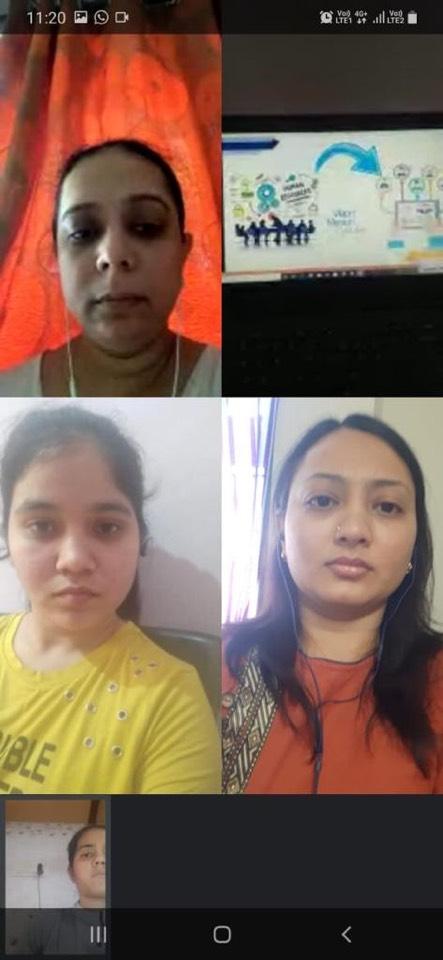 Student Open Innovation Challange COVID-19, SSIP Gujarat
FCAIT is fighting against Covid-19 but making their students intellectually fit and fine.
The intent and spirit of the current edition of the Student Open Innovation Challenge,COVID-19, is to virtually engage with all students, innovators and start-ups from Gujarat to ideate,conceptualize and implement sustainable solutions to enable our communities to adequately respond to the most pressing health, social and economic challenges of the pandemic.
Two teams from FCAIT participated in this COVID-19 challange.
Mentor: Prof. Kinjal Patel
Team Name: Code Blue Rapid IT ParaHART
Title of project: Code Blue PATIENT MONITORING SYSTEM
Team Name: Code Blue Rapid IT ParaHART
Title of project: COVID-19 Lungs Xray Test Guiding Faculty
Alumni Talk
Alumni are always a part of an institute and act as a source of inspiration and motivation for their upcoming generation. It's a matter of privilege for any institution to have a supportive alumni network. In order to encourage our current students, Alumni Talk Series are regularly planned where senior Alumni from overseas interact and share with our current students the advancements in IT sector in the country they reside. Digital sessions with alumni help our students to learn about various transformations happened globally in the field of IT and computers and also about the sea of opportunities available for them within and outside India.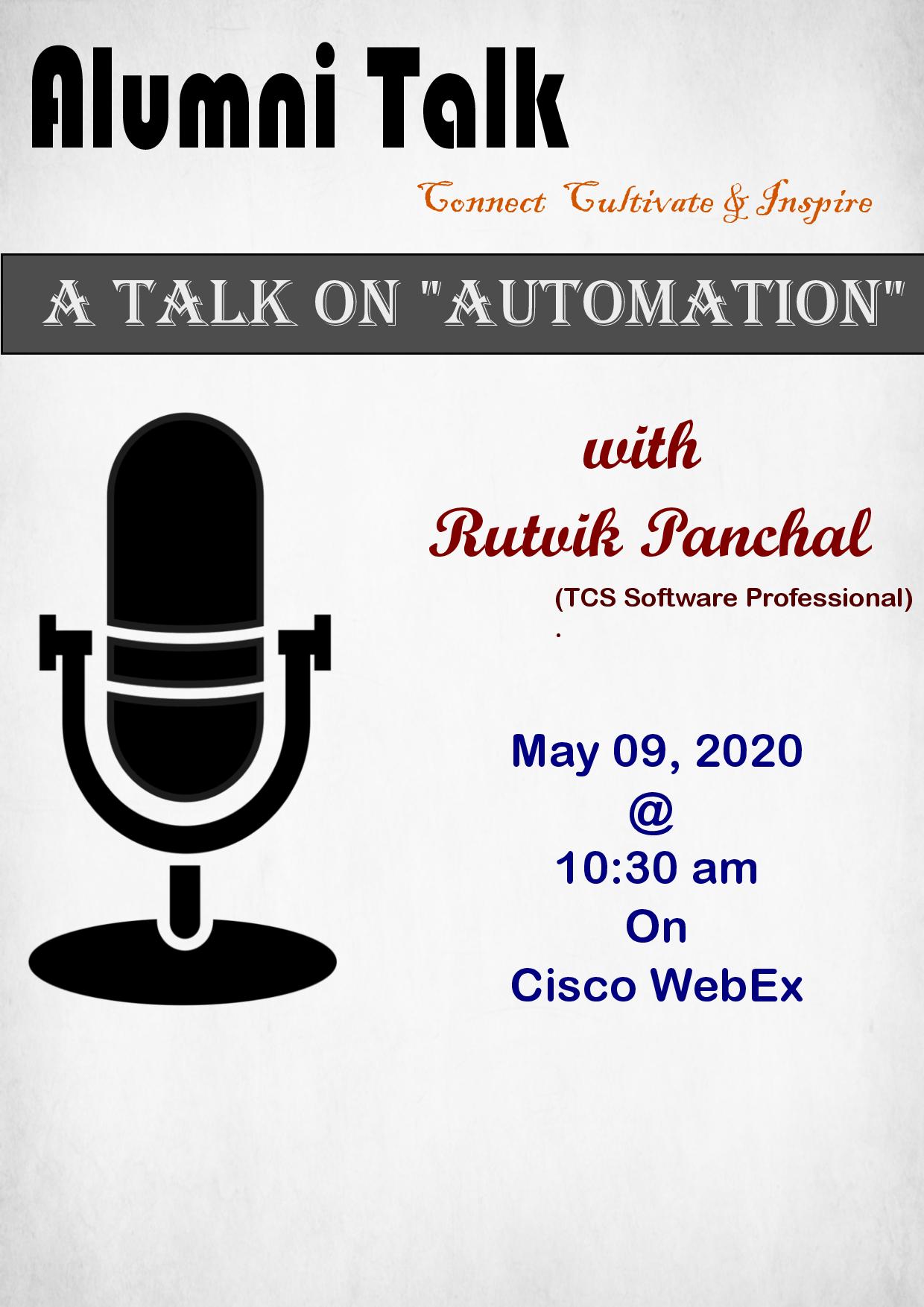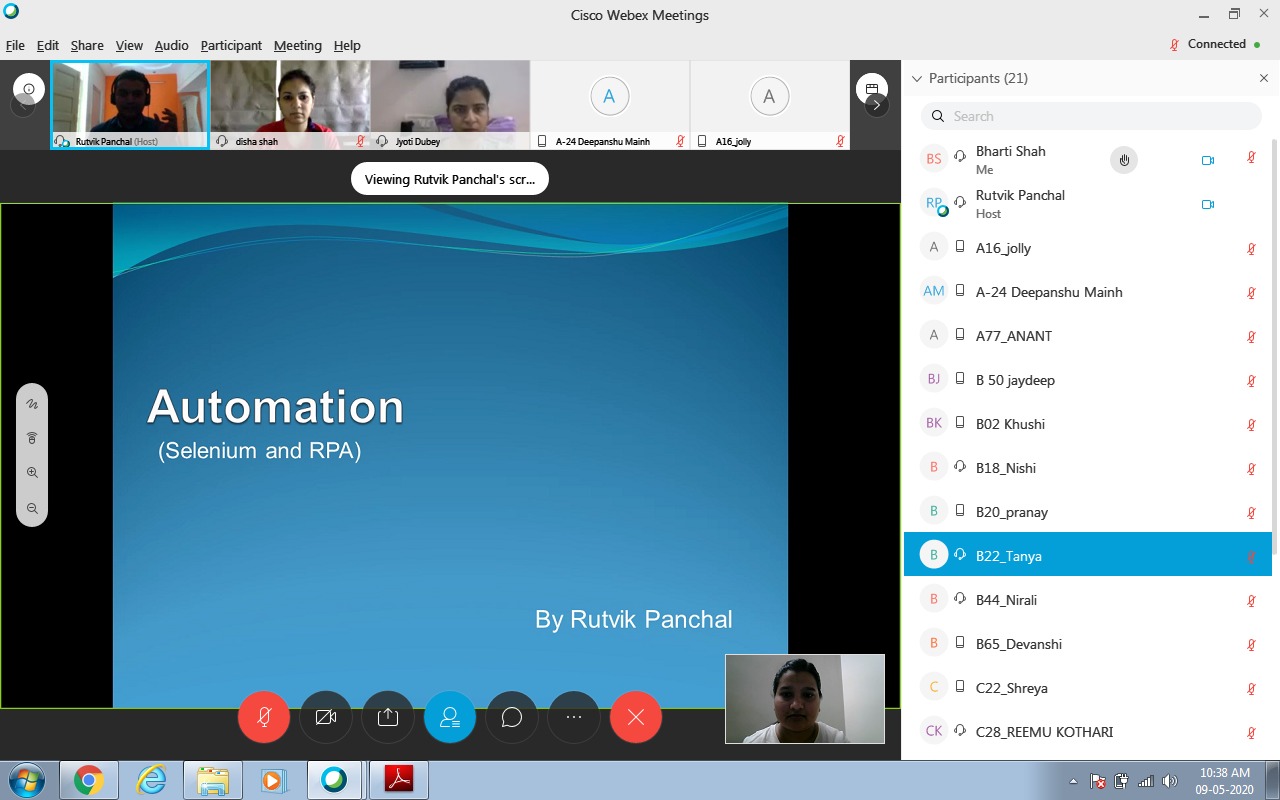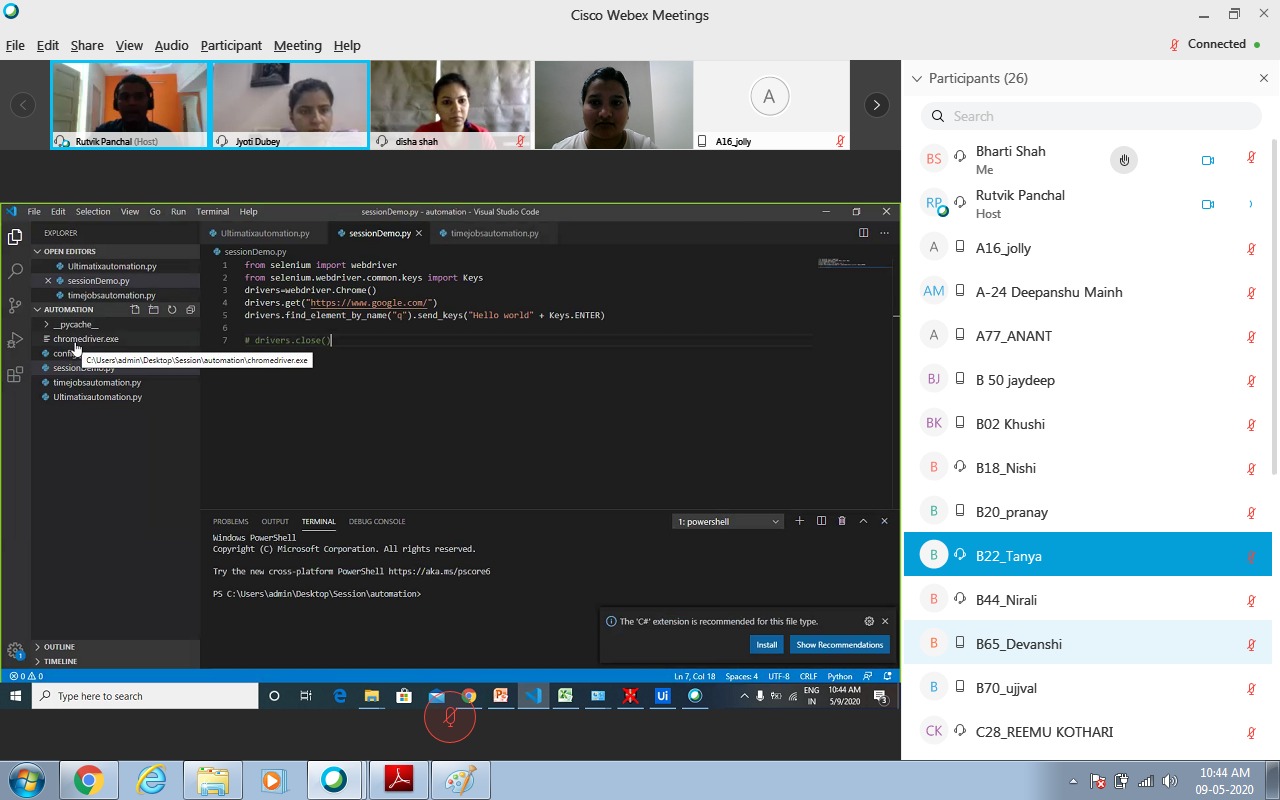 Code Express
CODE EXPRESS helps to develop coding skills across students. Under its mandate, various innovative programs based on trending programming languages have been suggested. New efforts are being made to give students an opportunity to showcase their expertise in a friendly yet spirited environment to develop their coding skills.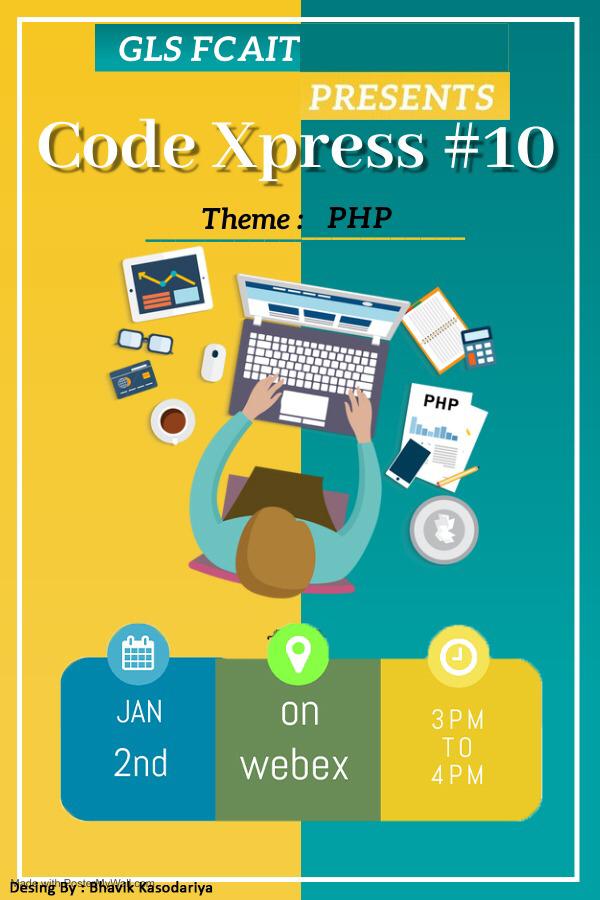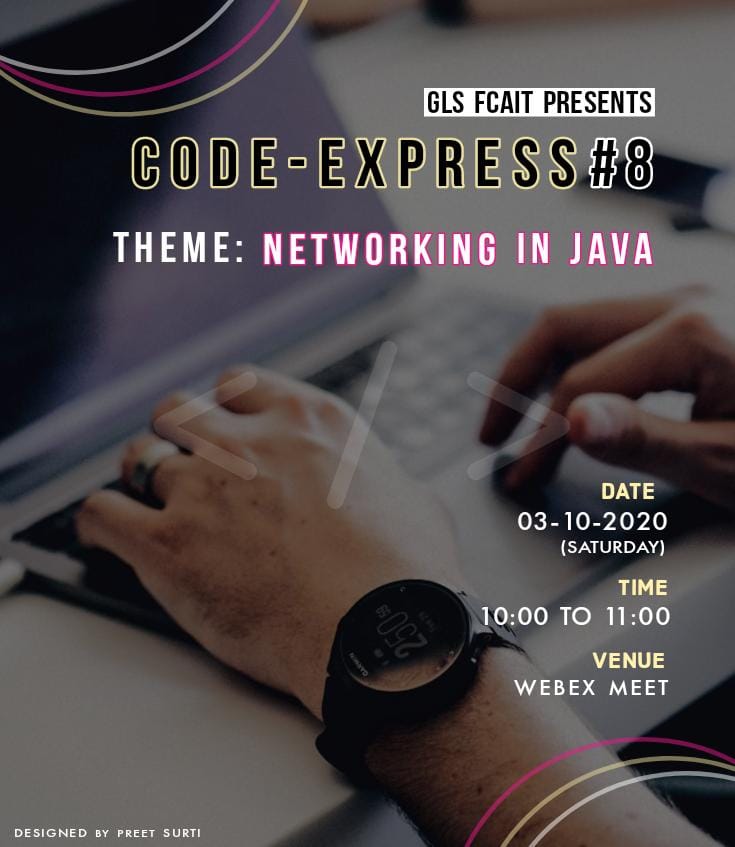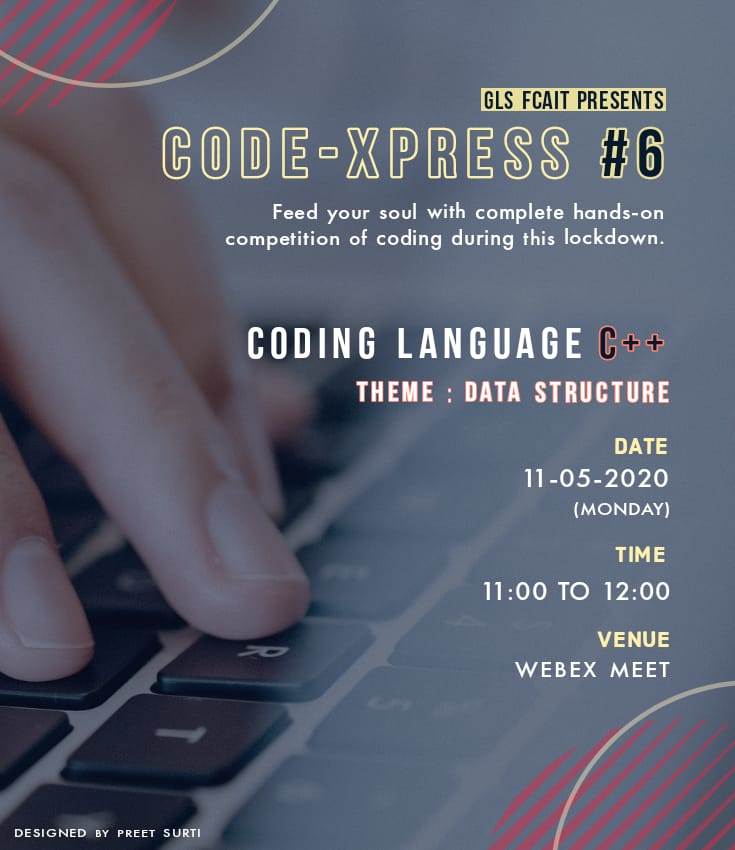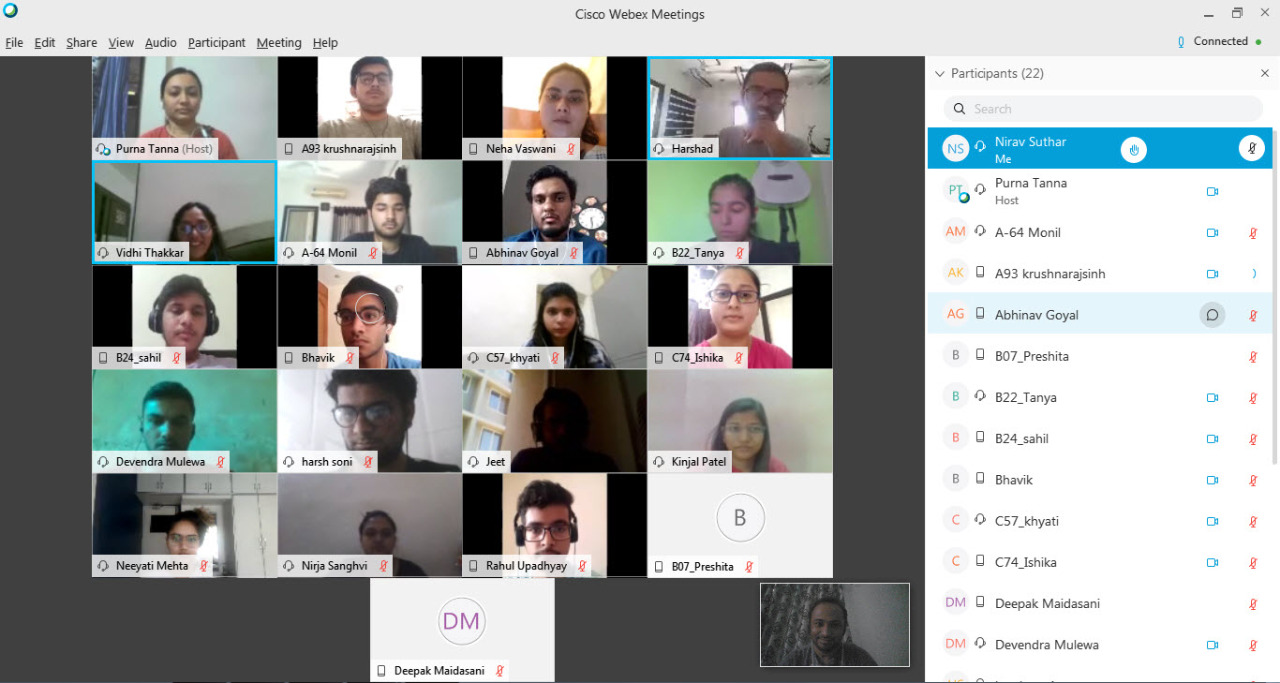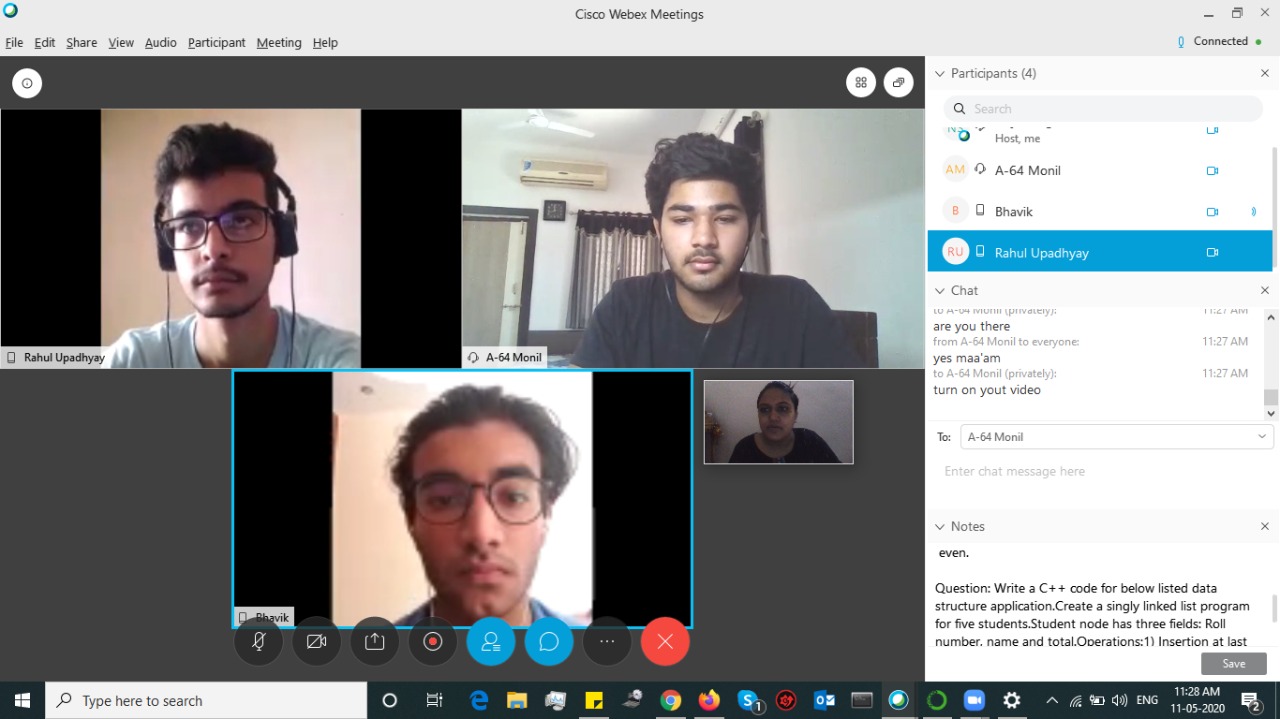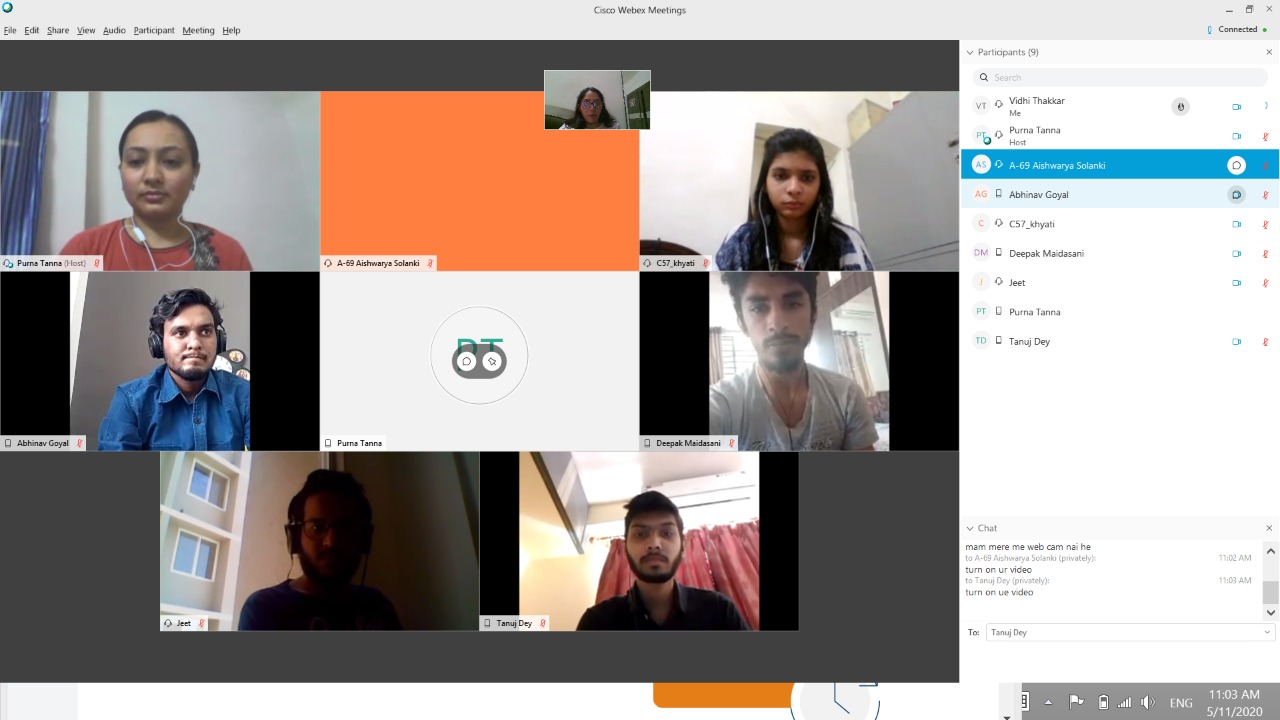 Tech Talk
Technology is seamlessly building new avenues of knowledge for mankind. There are a lot of scopes and opportunities to learn new technologies, explore various versions and dimensions of technologies, and implement the practical aspects of technologies thereby improvising on the existing technologies. FCAIT equips its students to build an aptitude for exploring these prospects around technology through its so-called signature activity TECHTALKS. TechTalks are futuristic technology-oriented talks wherein students explore various upcoming, trending and popular techniques and technologies and present the same to other students through talk shows. These are not regular talk shows but involve students managing the entire show that includes hands-on working and demos of practical concepts as well as seminars of theoretical concepts.

This time owing to the current situation that restricts the physical presence of all, the students of FCAIT have come up with the idea of presenting their TechTalk through a webinar. The TechTalk will also be streamed live on YouTube. .